See how Nissan compares to other automotive brands! Price LeBlanc Nissan, serving the Baton Rouge and Gonzales areas, is excited to put the Nissan Altima VS BMW 3-Series in front of Louisiana drivers.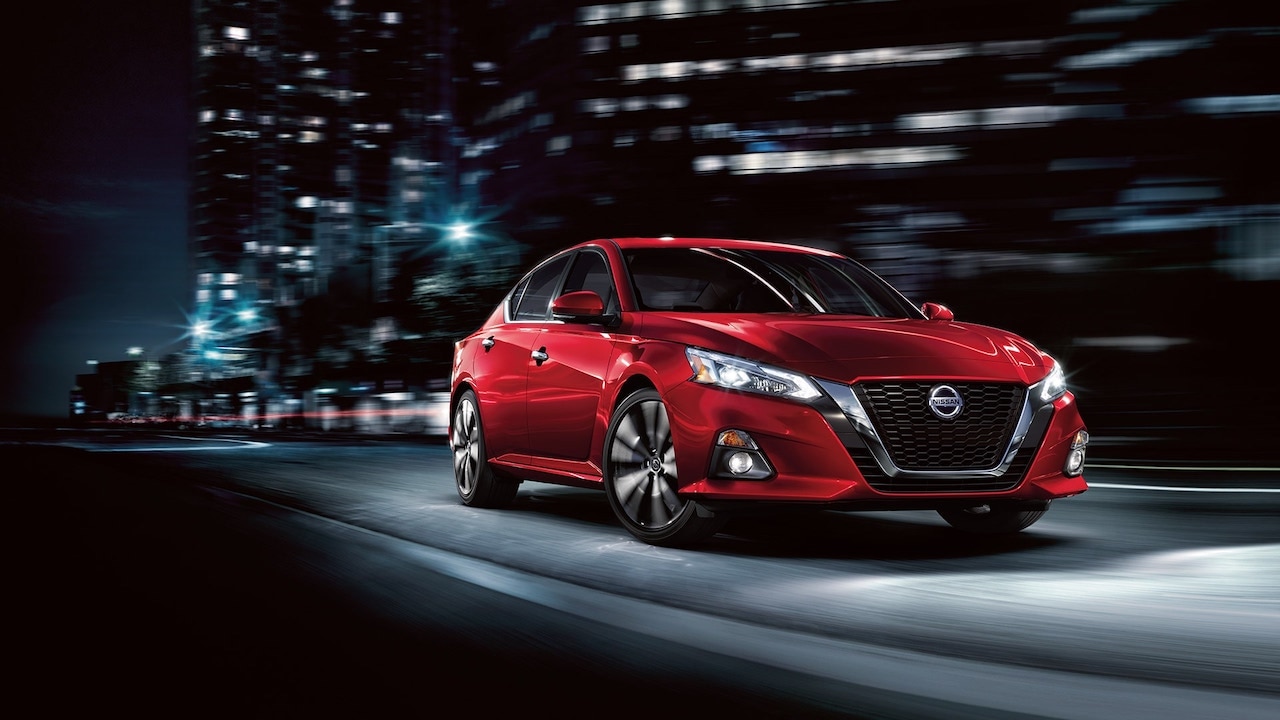 ● The Nissan Altima performed better on the skidpad than a 3-Series BMW in
● The Altima outcornered not only the BMW 330i xDrive but also the last
Nissan 370Z.
● The Altima was the top-performing mid-size sedan in Car and Driver
For a time, the BMW 3-series was the pinnacle of sports-sedan goodness, racking up
21 consecutive 10Best awards from 1992 to 2012 but the most recent Car and Driver
skidpad test crowned a new champion, the Nissan 2021 
Altima
.
The skidpad handling test is a good indication of what a car's tires and chassis are
capable of during a sustained-limit-handling event.
In Car and Driver's instrumented testing, they find the lateral grip of a vehicle by running
it around a 300-foot circle on the very edge of traction-just as the tires begin to squeal
circled the skidpad at 0.93 g besting a 0.89-g effort from the all-new BMW 330i xDrive.
With its newest generation of Altima, offering a powerful turbocharged 2.0-liter and a
lively chassis, Nissan has put forth a valiant effort to break free from the shackles of
monotony with its newest generation of Altima. The Altima is now the top performer on
the skidpad among its mid-size-sedan brethren including the BMW 330i xDrive.