More than any other part of your vehicle, it's natural to get worried about the wear and tear of your tires as you drive through Gonzales, LA and beyond. We know it's a worst-case scenario to get a flat far from home, or for balding tires to cause your car to skid in bad weather. Here at Price LeBlanc Nissan, we know firsthand that taking preventative measures with your tires can prevent some, if not all of your tire-related crisis scenarios, and that starts with knowing when to change your tires. That begs the question of knowing how often your tires should get changed, which we'll answer in the blog post below.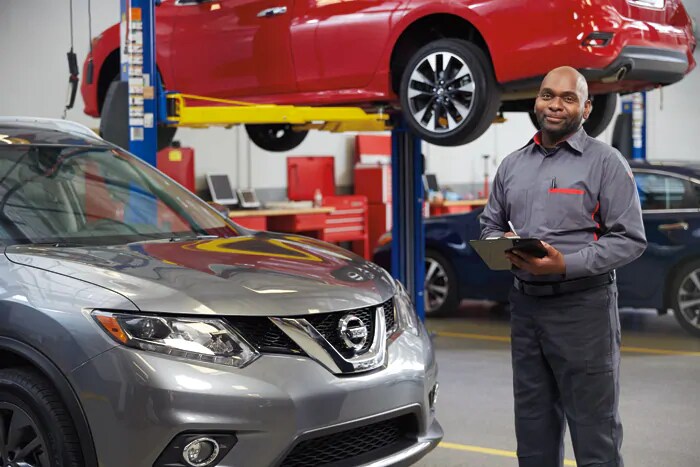 No matter how little you drive, you'll have to change your tires eventually regardless of condition, as you'll notice by looking at the date your tires were manufactured, which can be found on the inside of the tire on its wall. Typically, you need to change your tires
once every six years
. If you drive very often, though, they'll need to be changed
more frequently
. You'll start to notice your tires' treads wearing down, which should indicate that it's time to change them or at least consult with one of our service technicians in Gonzales, LA. As a rule of thumb, you can try inserting a quarter into the tread to test its remaining depth, but feel free to
schedule service with us
for a proper consultation.
Thankfully, if you do need new tires after six years or your tread wearing down, Price LeBlanc Nissan is a name you can trust in Gonzales, Baton Rouge, and beyond. With our Tire Price Assurance, if you find a better price on a tire we offer, we'll match it! If you find a better price within 30 days, we'll refund the difference.*
We hope your tires are keeping you safe and healthy on the road, but don't wait until it's too late! You can schedule service online with us
here
, or learn more about Nissan tires
here
. As always, you can contact us
here
or find directions to our dealership at 14295 Airline Hwy, Gonzales, LA 70737
here
.
*Eligible tires only. Customer must present a printed lower-priced quote on an identical in-stock tire dated within 30 days of purchase from a tire retailer and installer within 25 miles of dealership. Bundled offers, clearance or closeout price quotes, coupons, competitor quotes that resulted from a price match, used tires, and tires from automotive dealers are not eligible. Other restrictions apply. See dealer for details.