Spring Break is upon us, and summer is just around the corner in Gonzales, LA, which means that road trip season is officially underway! While going on vacation can be exciting, we know that the time between Point A and Point B can be a bit grueling even if you're in one of our great Nissan vehicles. That's why we've helped assemble a short guide of tips to help you through your next road trip. In the blog post below, learn about some of the best ways to pass the time and what you should avoid as well.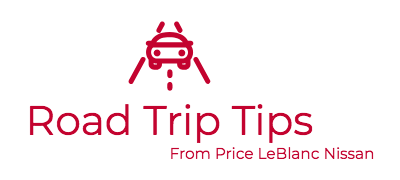 No matter how far you go on a road trip, these tips will be good for hitting the open road past Baton Rouge. Before you head anywhere, though, be sure to
schedule service
at Price LeBlanc Nissan to make sure your vehicle is in driving shape. We'd also recommend the following tips:
Find good music and podcasts: Switching the station dial every hour or two is an exercise in frustration, so be prepared. We'd recommend checking out curated playlists on your streaming service of choice as well as finding interesting podcasts to keep you engaged and alert throughout your drive.
Stop frequently: It might be tempting to save a little time by driving straight through, but it's not worth it. Instead, be sure to stop at least once every two hours to get a little stretching in, not to mention a bathroom break.
Pack snacks: While you should stop frequently, you shouldn't drive hungry. When you pack plenty of snacks (hopefully on the healthy side), you'll be able to control your hunger and your decision-making in the progress.