With the new year comes new possibilities, and that goes far beyond your standard New Year's resolutions. For instance, don't you think it's time that you go out and try something new on the weekends and have a little fun? Here at Price LeBlanc Nissan, we've got you covered with some of the best events to expand your horizons. In the blog post below, learn all about the best events in January near Gonzales, LA and Baton Rouge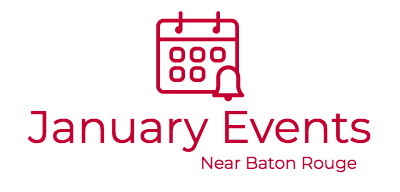 Lamar Dixon Expo Center
Gonzales, LA
Ever been to a barrel race? Now's your chance! If you want to check out something that's different and exciting from your usual weekend fare, check out the 2019 LaNFC Barrel Race on January 25th and 26th at the Lamar Dixon Expo Center.
Lamar Dixon Expo Center
Gonzales, LA
What better way to start the new year than to see some interesting amphibians? Repticon comes to town on January 26th and 27th to expose you to some truly exotic reptiles!
Baton Rouge, LA
Of course, if fitness factored into your 2019 goals, you can't get off to a better start than participating in the Louisiana Marathon on January 18th-20th, with everything from 26.2 miles to a 5K for you to participate in, or you can cheer everyone else on if you're not ready!
Whatever you decide to check out this month, we hope you have a fantastic time. If getting a new vehicle is an event in itself for you this month, you can check out our new inventory
here
. In the meantime, you can contact us
here
if you have any questions.