Daylight Savings Time has come and gone, which means we're really in the thick of November here in Gonzales, LA. Despite how dark it's getting in the early evening, though, we know it's not going to stop you from going out and about enjoying yourself in Baton Rouge and beyond. Here at Price LeBlanc Nissan, we've always got you covered for things to do. Join us as we share the best events near Baton Rouge in November in the blog post below.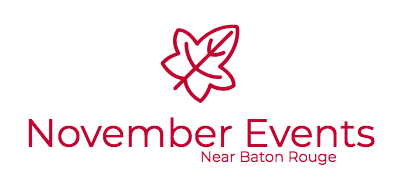 Tiger Stadium
Baton Rouge, LA
Come watch the 7th-ranked LSU Tigers take on Rice as they enter an important stretch of the college football season on Saturday, November 17th at 6:30PM!
Lamar Dixon Expo Center
Gonzales, LA
It might feel a little early to start thinking about Christmas, but Shadrack's Christmas Wonderland begins on November 16th at the Lamar Dixon Expo Center, and you know you want to see those magical lights!
Mid-City Area
Baton Rouge, LA
Ready to take in some fantastic local art? Head on down for a stroll in Mid-City Baton Rouge for their White Light Night and see great wares from a ton of local artists and merchants!
Even if the holidays are already stressing you out, we hope you get out and about to have some fun this month in Gonzales and Baton Rouge! If you happen to need a new vehicle right now, you can also view the latest inventory at Price LeBlanc Nissan
here
. In the meantime, contact us
here
if you have any questions!